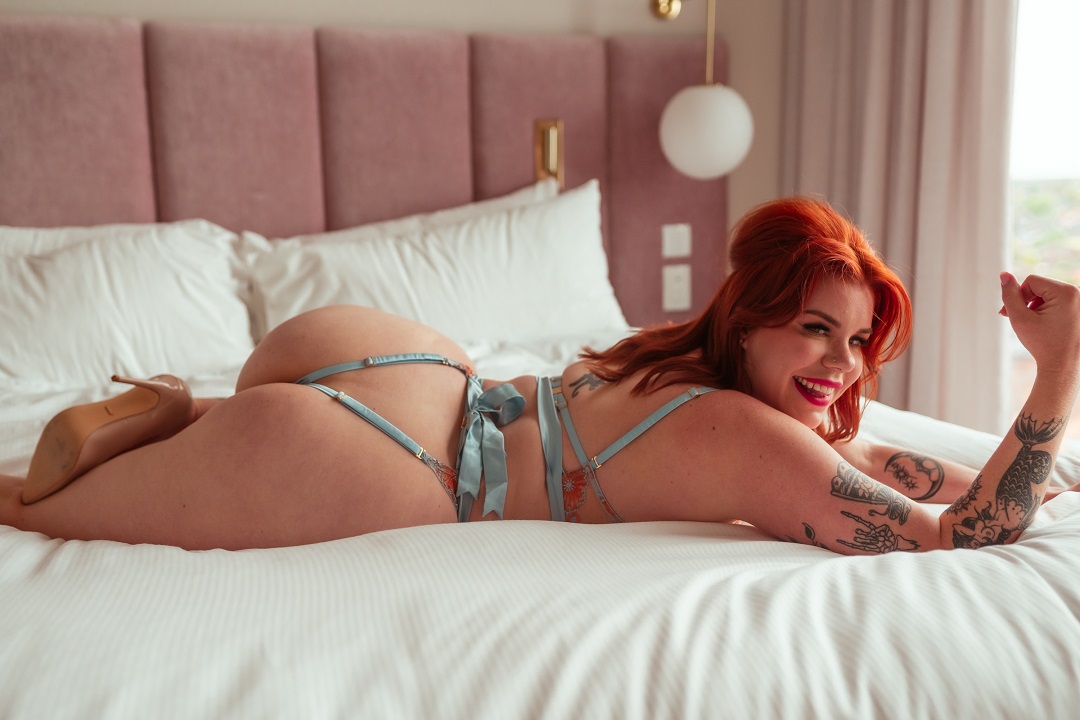 Introduction
Classic, with a twist
Hello there, it's lovely to meet you.
I'm Audrey – a sweet, playful, feminine beauty who loves conversation and connection. Everywhere I go, I fill the room with my bubbly personality, contagious laughter and (occasionally devious) charm.
I'm blessed with natural curves, a small waist, exceptionally long legs on my 5'9 figure, and a strikingly gorgeous face. I dare you to get lost in my emerald-green eyes and warm, enchanting smile.
As an empathetic lover, I like learning what inspires you and quickens your pulse. Tell me what makes your world turn (I'm an excellent listener) and I'll share in return (hint: I love coffee, dancing and live music – whether it's a classical symphony at the Opera House or a hardcore metal band at the Crowbar).
If you're new to this world, I'm happy to guide you through the process. I trust that my intuition, experience and enthusiasm will create a safe and open space where we can enjoy each other.
If you're unsure where to start, might I recommend exploring my 'Movie Night In' and 'Date Night' options?

Should you need some extra TLC, I also give a damn good massage (qualified remedial massage therapist here!)
I hope to hear from you soon.
Yours,

Audrey x